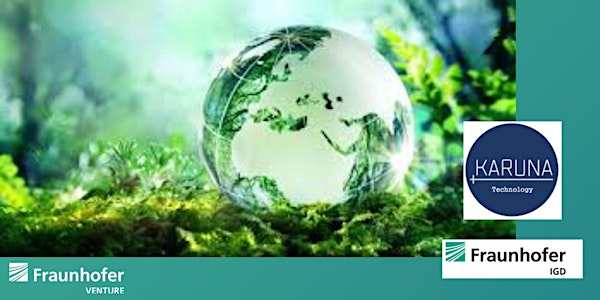 Are you a founder or part of a startup and wondering how you can collaborate with Fraunhofer?
Then join Fraunhofer-Startup Coffee on April 6th, 2022 at 8:15 to 9:00 a.m. and learn from founders and scientists how Fraunhofer startup collaborations are brought to life.
In the Startup Coffee by Fraunhofer Venture, current Fraunhofer- Startup teams regularly introduce themselves and give insights into their cooperation projects.
This time, the team Karuna Technology & Fraunhofer IGD show how they use state-of-the-art technology and combine it with highly precise and up-to-date sources of data (satellite, weather and ground data) to generate new insights in the health of vegetation and on-ground risks.
Interested in the topic and want to learn more about the potential of Fraunhofer Startup Collaborations?
Then register here and get to know Mohamad Albadawi from Fraunhofer IGD as well as Lukas Kaiser from Karuna Technology UG !
If you have any further questions then contact us: colab@zv.fraunhofer.de
Note: The event will be held in German language