Key Lessons of Entrepreneurship and what makes a leader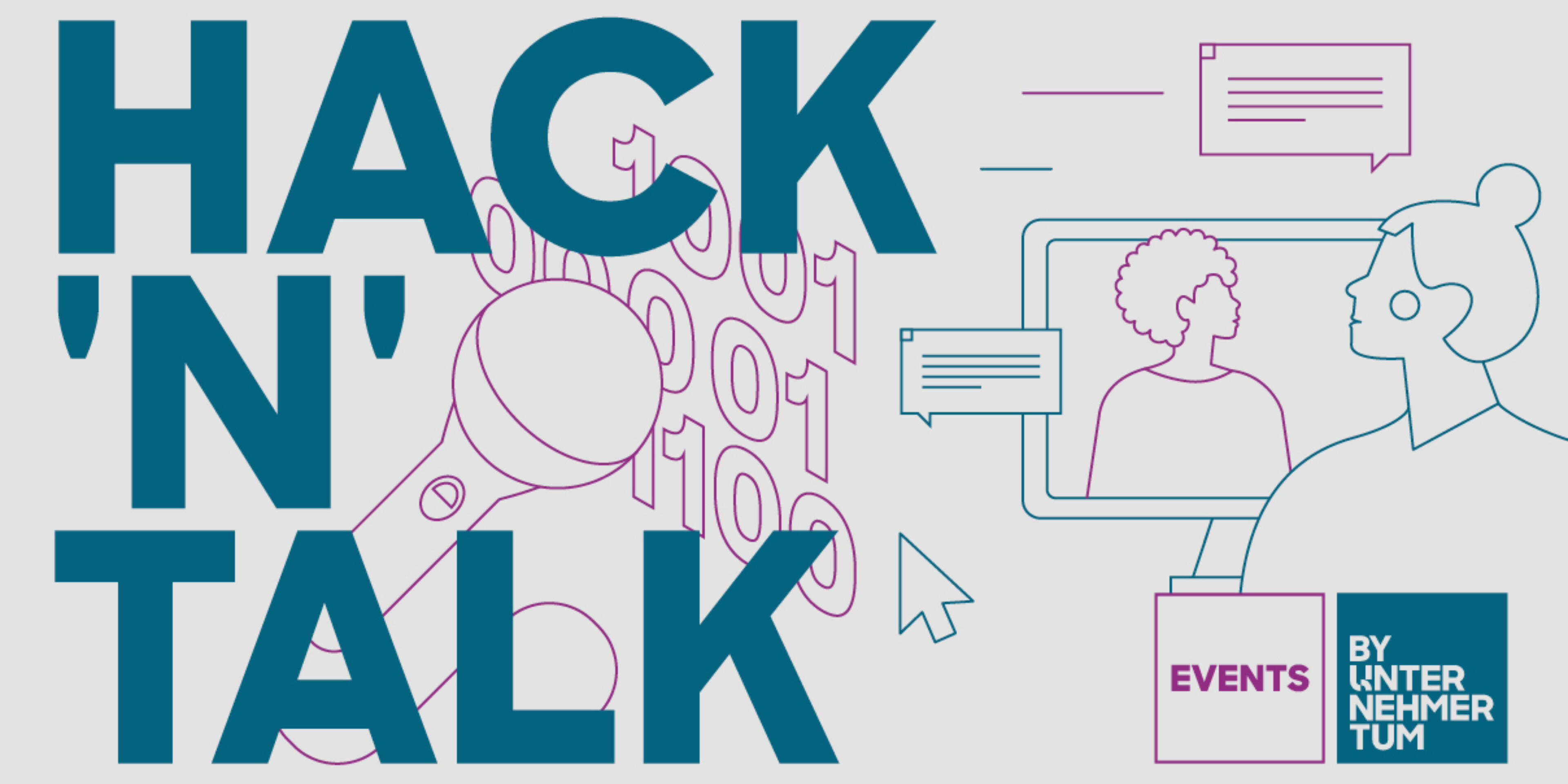 Come join the community of hackers, innovators, and entrepreneurs!
Take part in inspirational talks from leading figures from the world of entrepreneurship, a platform for you to pitch your idea in 1 minute, and networking to get connected with the community!
The single greatest thing you can do to improve your start-up project is to share it with the world, receive feedback, and iterate. There is simply no better way!
If you're a later-stage start-up or an educator in the space of entrepreneurship/innovation and want to give back to the community just contact us and we can book a slot at an upcoming HACK'N'TALK for your inspirational talk!
The event is hosted by Lisa Schebitz, Anna-Theresa Schmalholz, and Dimitra Papadopoulou.
AGENDA
19:00 – 15mins – Intro + Short welcome and overview of programs by UnternehmerTUM.
19:15 – 30mins – Inspirational Talk by Dr. Tina Ruseva
Dr. Tina Ruseva is a Purpose Expert, Techie, serial entrepreneur, Rockstar Mom and Mentor with Techstars, Burda, and the TUM among others. Tina will take you on her personal journey as a tech entrepreneur and use it as a roadmap of the history of software, technology entrepreneurship, and business. You will learn the key lessons of successful entrepreneurship (if there are any), what makes a leader, and how to nurture your own – especially in the difficult times while building a company.
19:45 – 30mins – Pitches:
+ 1min pitches by YOU and anyone who'd like to pitch their start-up idea!
+ Slots are provided on a first come first serve basis.
+ During the pitch, you can use your camera so that everyone can see you and you can also share your screen to show us your website or pitch deck.
+ During the pitches, we ask everyone to post feedback for the pitcher in the chat, e.g. concerning the pitch content, structure, storyline, performance, style, prototype demo, and potential contacts he/she should get in touch with.
If you'd like to pitch for 1 minute, please choose a slot and complete the following sheet's required information.
20:15 – 60mins – Networking:
We will facilitate networking using a tool called REMO. This is a video-based online space like zoom but with additional features that support a conference-style experience of networking online.
You will see a "floor plan" of our HACK 'N' TALK networking space displaying all our networking "tables" (each person who pitches will be allocated 1 networking table) and who is currently on these tables networking. You can simply double-click on the table to enter or switch.
NOTE:
You will need to sign in on Remo.com (1min time) to join us for HACK 'N' TALK! Please check out the link below for more information on how REMO works (don't worry it's very intuitive and easy to use!).
21:30 – Wrap Up & Goodbye
We will end and close this HACK 'N' TALK edition.
We aim to make HACK 'N' TALK even more awesome. Therefore, we need your input. Please take 2mins to fill in our Typeform: